What does it do?
TaskCanvas is a program which allows you track your computer usage throughout the day. It records the time that applications are used along with other information such as documents opened. Active usage, idle time and CPU use is also tracked.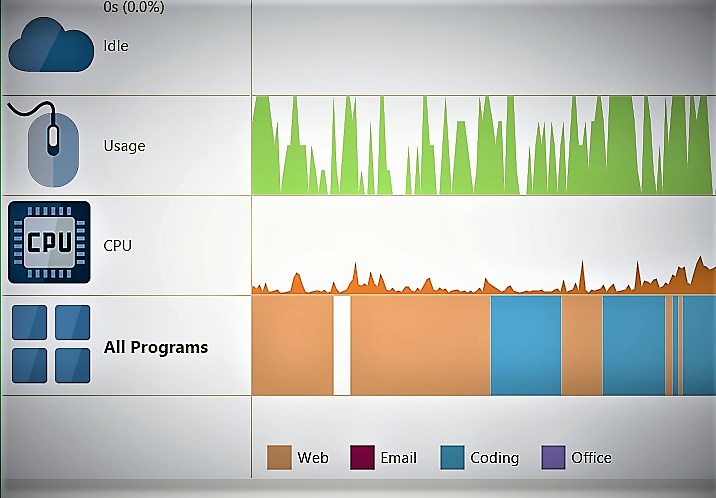 Simple - no tricky configuration required, just install and go!
Big, visual display
Track when you use programs
Shows activity levels, idle times and how hard your CPU is working
See which documents you work on the most
Achievements and Milestones! Get badges for hard work and keeping to the task in hand.
Graphs and reports
Export all the data for use in another program
Private - All data stored locally. No internet connection required, and nothing stored 'in the cloud'.