What does it do?
Duplicate Cleaner is a fantastic tool to help you organize the contents of your home hard drive or corporate network. You'd be surprised just how many redundant or duplicate files you could find forgotten in an obscure documents folder.
Duplicate Cleaner will deep scan for all types of files - photos, music, films, video, Word documents, PowerPoint presentations, text files - you name it, if it appears twice on your computer then Duplicate Cleaner will find it. Once these files are found you are provided with helpful tools to enable you to select which copies to delete or move. These files can be deleted to the recycle bin or moved elsewhere.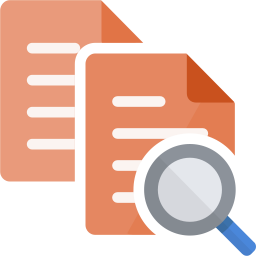 Find Duplicate Files
An easy to use interface helps you tell Duplicate Cleaner where to look and what to look for. The unique Selection Assistant will help pick the files to remove. You can delete the files or move them somewhere else for later. Read more
SORT OUT YOUR PICTURES
Finding similar photos or images - even when edited, rotated or resized - is no problem with Duplicate Cleaner. Read more
TIDY UP YOUR MUSIC COLLECTION
Duplicate Cleaner can scan all popular music formats. Powerful algorithms allow the matching of tracks by similar or exact audio content. You can also match by tags such as Artist and Song Title. Read more
MORE POWER WHEN YOU NEED IT
Duplicate Cleaner has enough features to satisfy even the most demanding power user: find duplicate folders, unique files, search inside zip files, advanced filtering, automated selection and much more. Feature list
"The best deduplicator in town just became even better... sublime."





Getting you started
We have useful online video tutorials for Duplicate Cleaner. If you want to dive deeper there is a full searchable manual and an active discussion forum.
Features and Benefits
Find duplicate files, fast!
Cleaner hard drives means faster performance.
Fast Scanning and accurate duplicate comparison.
Locate duplicate music (includes MP3, iTunes (M4A) and more.)
Find Similar images (resized, rotated, edited and more.)
Match camera RAW image formats
Find duplicate folders.
Find unique/non-duplicate files.
Perform comparisons using a master drive or folder.
Flexible search settings - search the way you want to.
Intelligent Selection Assistant.
Search home or networked drives.
Export and import your results.
View all file information in a detailed list.
Large, resizable windows for easy browsing.
Handy image preview window with side-by-side comparison.
Protected folders feature
Delete duplicate files to the Recycle bin.
Move dupe files to a new location.
Turn duplicate file into hard links.
Protection for Windows and system files.
Supports multiple languages.
Comprehensive user manual.
For Microsoft Windows 10, 8, 7 and Vista
Explore further