Duplicate Cleaner Home screen.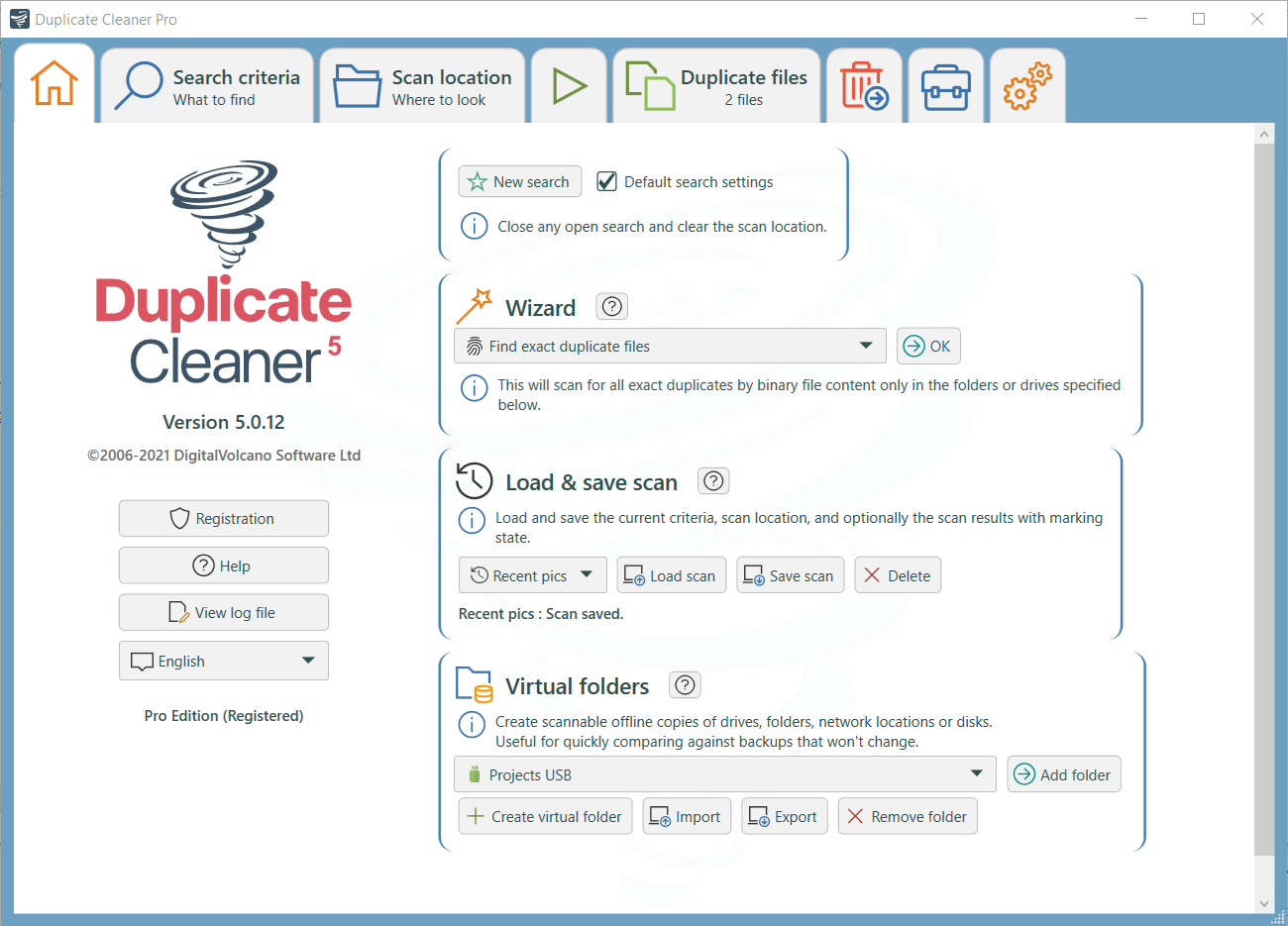 Setting the scan criteria. What to scan?
Setting the scan location. Where to scan?
Scanning in progress.
The duplicate files list and Selection Assistant sidebar.
Unique files list - these files don't have any duplicates.
Duplicate folders were found in the scan.
Image preview tool. View and compare the duplicate image groups.
Where Next?