Fake Progress Bar

A fully configurable spoof progress bar for your desktop. Make it look like your PC is doing something - while you do something else!
As featured in the Wall Street Journal!
Features include fully cutomizable titles, icons, buttons, speed and progress messages.
NOTE: Not guaranteed to work on Windows 7/8.

Download

v1.2
MS Windows
Freeware
Notepad Poker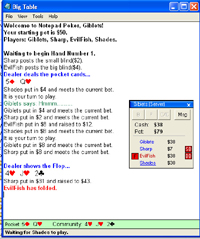 A Freeware text based version of Texas Hold 'Em poker, playable by up to 9 players on a local network. The game is text based, with the action unfolding as you watch. It can be made to look like the Windows notepad application so no-one knows what you are playing!
Texas Hold 'Em Poker
Limit, No Limit or Pot Limit play.
Fully configurable
"Notepad" stealth mode
All-ins, Side pots, multiple show-downs, etc etc
Chat to other players
Bots
Multiple language support
NOTE: Not guaranteed to work on Windows 7/8.

Download

v1.1
MS Windows
Freeware
Simple MDB Merge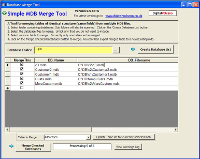 This MS Access utility will enable the user to merge identical tables from across multiple Access databases (mdb files).
Simple to use interface.
Merging MDB Tables is a snap
Allows export of merged table to new or existing Access database
Based within the Microsoft Access environment
Timesaving - no more importing and multiple queries!
Fast
Free.
NOTE: This is for older versions of Access (2007). Doesn't support .accdb.

Download

v0.6 (Zipped)
>MS Access 97, 2003 & 2003
Freeware